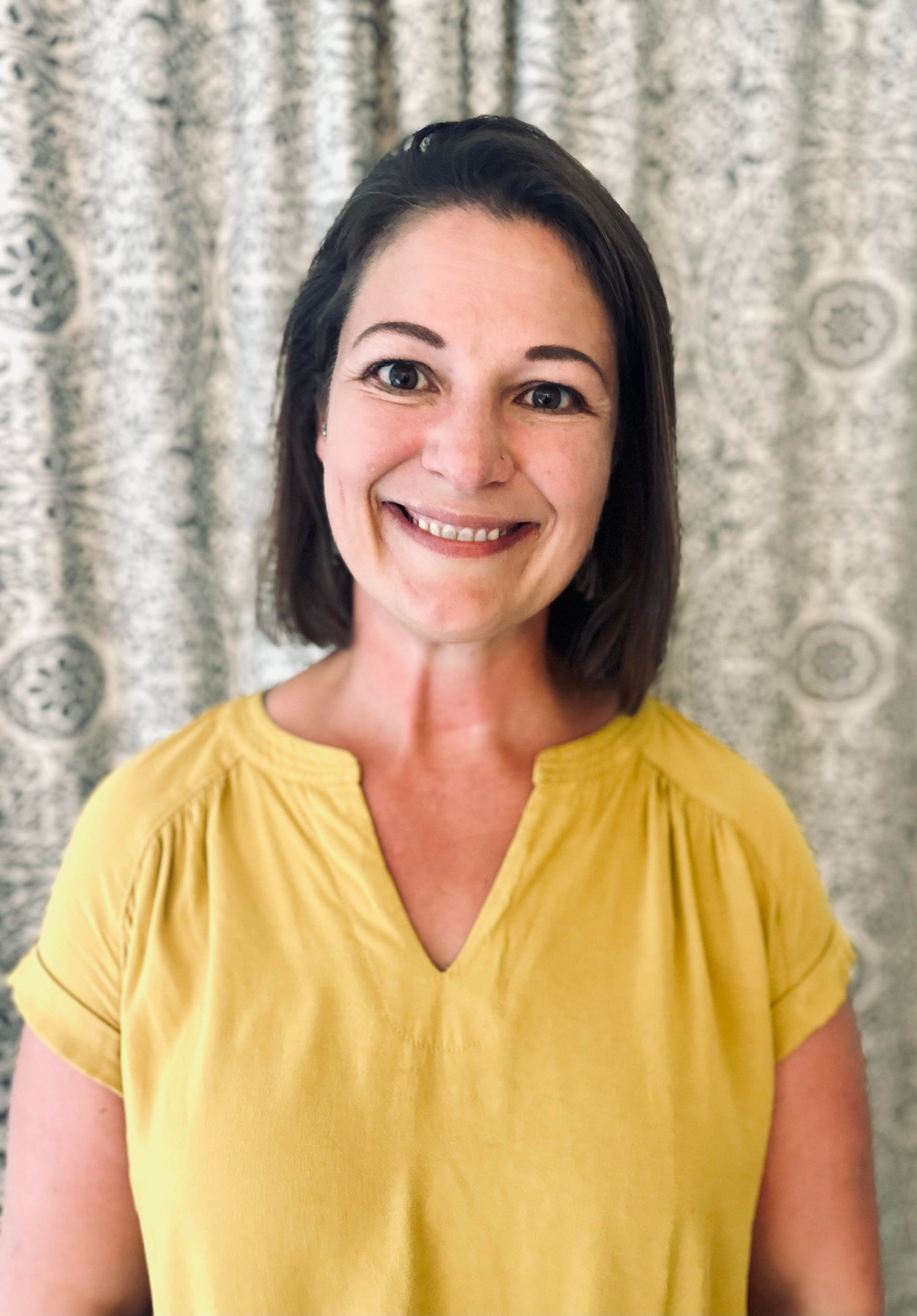 Britney Gallagher, Executive Director
Britney has been working and volunteering in the fitness field for over 10 years.  She has a bachelor's degree in Business Management from Husson University.  She has experience instructing group exercise classes, creating and managing programs and staff, as well as organizing fundraising events.  She has several certifications in fitness and aquatics including Group Exercise Instructor, Pilates, Step Aerobics and is a licensed Zumba Instructor.  Britney lives in Dover Foxcroft with her two sons Dean, Jack and their dog Kermit.  She has lived in Piscataquis County for over 20 years.  Britney has a lifelong commitment to fitness and healthy living and brings a positive energy to Community Fitness.
TERRI KELLEY PALIN, SENIOR PROGRAM DIRECTOR & INSTRUCTOR
Terri began working at Community Fitness in 2009. She holds several SilverSneakers certifications and is a Master, Matter of Balance Trainer, Life Stress Reduction Facilitator, Elder Abuse, Awareness and Response Advocate.  Terri has training and a degree in the fields of Aging, Dementia and Developmental Disabilities.  When not working with others in the community, Terri enjoys designing and creating in her art studio and spending time with family.​
WENDY MCKENNEY, PERSONAL TRAINER & INSTRUCTOR
Wendy has been a fitness enthusiast for thirty plus years. She is a founding member of Friends of Community Fitness, and is on the board of directors.  She holds several AFAA certifications including Personal Fitness Trainer, Group Exercise Instructor and Kickboxing Instructor.  Wendy has been employed at Hardwood Products Company & Puritan Medical Products for 35 years. She lives in Parkman with her husband Kyle.  Wendy is committed to the living a healthy lifestyle. She is also committed to making Community Fitness a warm and welcoming place for all members to attend.​​
MIKE TRUE, OFFICE & FACILITY STAFF, INSTRUCTOR
Mike is a founding member of Friends of Community Fitness.  He provides office support in many ways such as opening the facility for supervised hours, giving facility tours, fixing broken equipment, and general facility operations.  Mike enjoys instructing fitness programs with a focus on form for strength training and is always willing to assist members with learning how to use equipment properly. Mike lives with his wife Melissa and their boxer, named Cash, in Guilford.
GAYLE WORDEN, INSTRUCTOR & FOUNDER
Gayle was the founder and Executive Director of Community Fitness.  She retired in 2020 and now focuses on her Yoga classes and business.  Gayle began teaching Yoga in 2000.  She is certified & registered Yoga Instructor through ShivaShakti Yoga and Healing Arts School and the Yoga Alliance 500 hr. level.  Gayle is also a certified Thai Yoga Bodyworks and Yoga Nidra Provider and a Reiki/Shinkiko Master Level from Dr. Elliot Diamond of Midas Health.  She uses her diverse knowledge and experience of these physical, mental, and healing disciplines to create a unique Yoga experience.
BETH WEATHERBEE, INSTRUCTOR
Beth has been working and volunteering in the performing arts for over 25 years as both a dance instructor and choreographer. She has a bachelor's degree in nursing and a master's degree in education. In March of 2016, she became a licensed Zumba instructor and has taught in both Maine and Vermont. Beth has several certifications in teaching Basic Life Support (CPR) and First Aid through the American Heart Association, Management of Aggressive Behavior (MOAB), the Safe Sitter Program offered to 6th-8th graders, and Crucial Conversations that improves communication both personally and professionally. Beth has been known to perform singing telegrams for all occasions and has volunteered for Mainer's Together, Jobs for Maine Graduates and NL Mayo Hospital. Beth lives & works in Dover-Foxcroft but frequents Millinocket where her camp is located and her parents reside. Beth is able to empathize with those who struggle to maintain a healthy weight and that have other co-morbidities. She is able to inspire folks to see their self-worth, increase their self-confidence and help them stay motivated to continue beneficial habits and routines.
DEBBIE CAMARRA, INSTRUCTOR
Debbie has happily relocated to Abbot, Maine from Connecticut, where she enjoyed several careers while raising her four children. She co-operated a Dance Studio where she taught Tap, Ballet, Jazz, Tumbling & Belly Dance to all ages. She was a member of The Ballet Society of CT, & Dance Masters of America. Debbie attended hairdressing school, obtained her CNA certification, owned and operated a children's consignment store, became a licensed Realtor and went to nursing school. As a nurse she has worked in many specialties including ER, ICU/CCU, Rehab, Dialysis, Dementia, Geriatric and Pediatric units.  Before moving to Maine she ran a Cardiac stress testing lab in a busy Cardiology practice. Now semi-retired she continues as a staff nurse at C.A. Dean Hospital in Greenville.  After having both knees replaced and living a sedentary lifestyle for too long, she has recommitted to improving her health and fitness habits and is excited to join the SilverSneakers team of instructors!
ADRIENNE CLARKE, PERSONAL TRAINER & INSTRUCTOR
Adrienne comes to us from Dover Foxcroft where she lives with her wonderful retired Army husband Brian, and their amazing kids, Hunter, Bodie and Noa, on their small farm.  Adrienne's passion for fitness and wellness has been a lifelong pursuit.  From her ten-year Amy career to becoming a stay-at-home mom, Adrienne has sought to live a positive, healthy lifestyle.  As a result of this mind frame, she attained a degree in clinical mental health counseling, as well as an ACE personal training certification.  Adrienne's philosophy of incorporating all aspects of wellness into one's life flows from her belief that we are mind, body, and spirit.  Her faith in God underscores everything she does!  Reach out to ComFit for an assessment with Adrienne!
MORGAN WARD, INDEPENDANT PERSONAL TRAINER & INSTRUCTOR
Morgan is a NASM certified personal trainer and nutrition coach. She has worked as a Physical Therapy Assistant for 13 years giving her the experience to accommodate clients with a history of injury or any other health concerns. As a former roller derby jammer, Morgan is now a long-distance runner with a passion for helping others find the best version of themselves.  She takes a holistic approach to a healthy lifestyle for herself and clients. Morgan especially loves working with the older population and empowering women to lift heavy! She lives in her hometown of Parkman with her husband and two dogs, enjoying anything outdoorsy and active! You can reach out to Morgan through her email m.efitness@outlook.com, or through her Facebook page M.E Fitness.  The FB page is where she provides free content on all thing's health and fitness.​
SHIRLEY CLARKE-KIRKPATRICK, TAE KWON DO INSTRUCTOR
Shirley Clarke began training in Moo Duk Kwon Tae Kwon Do in 2001 at Warriors for Life Tae Kwon Do in Dover-Foxcroft.  She began teaching TKD in 2004.   Master Clarke is a 4th degree black belt and is a student of Grandmaster Mike Clark.  Master Clarke started training in TKD at 33 years young—it really is a sport you can start and practice at any age.  She enjoys teaching children, teens and adults.  She also practices meditation and is a Special Olympics coach in RSU 68. The school, Warriors for Life Tae Kwon Do, promotes discipline, integrity and respect.  We are part of an international organization, Martial Virtue Alliance, with affiliate schools in New Brunswick, Nova Scotia and Calgary.  For more information, visit martialvirtuealliance@ca.
BEN ARNOLD, TAE KWON DO INSTRUCTOR
​Ben started training for martial arts in 1992 and has taught for decades. He holds black belts in Tae Kwon Do and Karate and is also a Tai Chi instructor. Ben believes in hard work, discipline and the old adage: "A sound mind in a sound body." He retired early from a career in software engineering to focus on his health. You might see him walking, running, snowshoeing or working out at Community Fitness. Ben resides in his hometown of Dover-Foxcroft. You can email him at benarn77@hotmail.com.​
JEFF HARRISON, BOXING COACH
USA Boxing coach Jeff Harrison has been involved in boxing since 1995.   As a coach he is passionate about helping others learn the sport for both fitness and competition.  Jeff achieved his Bronze level coaching certification in 2023.  Jeff competed in the New England Golden Gloves in the years of 2008. He is excited to train new athletes from beginners to pros!
SHEILA WILLIAMS, PICKLEBALL INSTRUCTOR & OFFICE STAFF
Sheila Williams is a native Canadian who moved to the Boston area as a teenager.  Always physically active, Sheila attended Northeastern University studying Recreation Education.  Moving to So. New Hampshire and raising her daughters, Sheila was very active in tennis throughout her adult life.  She taught both her daughters and stepdaughters to play this sport.  After years of living in New Hampshire, California, Maine, Oregon and Florida, Sheila returned to Maine where she learned the sport of Pickleball in 2017 and has been playing usually twice a week with friends ever since.  Pickleball has kept this senior physically active and emotionally healthy as pickleball involves not only lots of movement and strategy but also lots of laughs and bonds friendships.  After losing her husband of 40 years to cancer, pickleball brought Sheila a new lease on life in meeting a great friend who brought her to Abbot and to Community Fitness where they play regularly.  Sheila is always trying to improve her game but also feeling very positive about life!